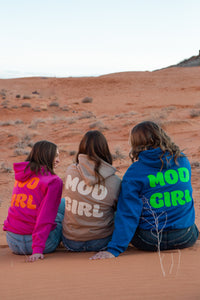 What is a Mod Girl?
A Mod Girl is a strong women who conveys originality, youth and vibrant style, but most importantly it reveals her independent persona with a sense of belonging to a youth subculture group.
We are all Mod Girls <3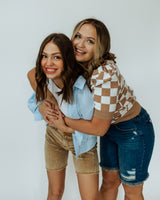 About Us!
Hello! We are teenage sisters, Nora (age 16) and Sophie (age 19), that LOVE fashion and business. The summer of 2020, we were both in need of jobs and were struggling to find ones that would fit into our busy schedules. Each of our parents have started multiple businesses and have strongly encouraged us from a young age to start our own. After lots of hard work, and some help from our parents, we were able to launch Hello Mod Clothing! We strive to offer fun, fashionable, and affordable clothing for all! We are so extremely thankful for your support and are excited for the future in hopes to grow our business and spread happiness and confidence!!
I have purchased sevaral items from Hello Mod from jeans to T-shirts to dresses. All have been very reasonably priced, GREAT quality, and they have excellent customer service.

Kristie Jensen
We just love Hello Mod! We first shopped Hello Mod out of curiosity, but we keep returning time and time again because of their great prices, modest clothing, variety of sizes, and high quality. We have been happy with all purchases. Trendy, cute, fashionable pieces, and a very affordable price.

Brittney Sedgwick
I love Hello Mod Clothing! All of the clothes I have purchased from them have been true to size and super AFFORDABLE which I appreciate more than anything!!

Savannah Glover